Forrest Packard, DDS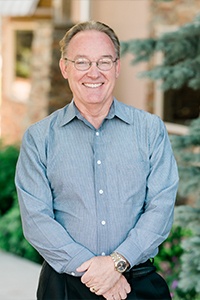 Dr. Forrest Packard has over 30 years of dental experience and continually serves our community with great skill and care. He finds great joy in serving his patients, and he gets great satisfaction from making patients smile again. Dr. Packard graduated from the University of California, Los Angeles in 1985, and received a bachelor's degree in zoology from Brigham Young University. He has received advanced training in orthodontics, TMJ treatment, and dental implant placement. Every year, Dr. Packard takes several continuing education courses to stay current in these fields. He is also a member of the American Dental Association.
Dr. Packard has been happily married for 39 years, and he has 12 children and 17 grandchildren. When not at the office, he loves gardening, fishing, and spending time with his family.
---
Kevin Packard, DDS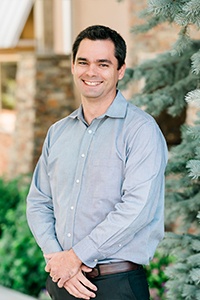 A 2011 graduate of the University of Texas Health Science Center at San Antonio, Dr. Packard has the expertise and training necessary to take care of your needs. He also received a Bachelor of Science in biology from Brigham Young University in 2007. Dr. Packard continues his education on a regular basis and is a member of the American Dental Association. He is strongly committed to excellence in dentistry, compassion in patient care and patient comfort, and practicing evidence-based dentistry.
Dr. Packard married his wife, Ashley, in 2005, and he has three daughters and twin sons, ensuring that there is never a dull moment at home. Away from work, he enjoys mountain biking, camping, wakeboarding, and spending time with his family. For Dr. Kevin Packard, excellent dentistry is about taking care of patients' needs and treating them like family. Dr. Packard and his family love Ellensburg and serving their community.
---
Meghan Kopczynski – Office Manager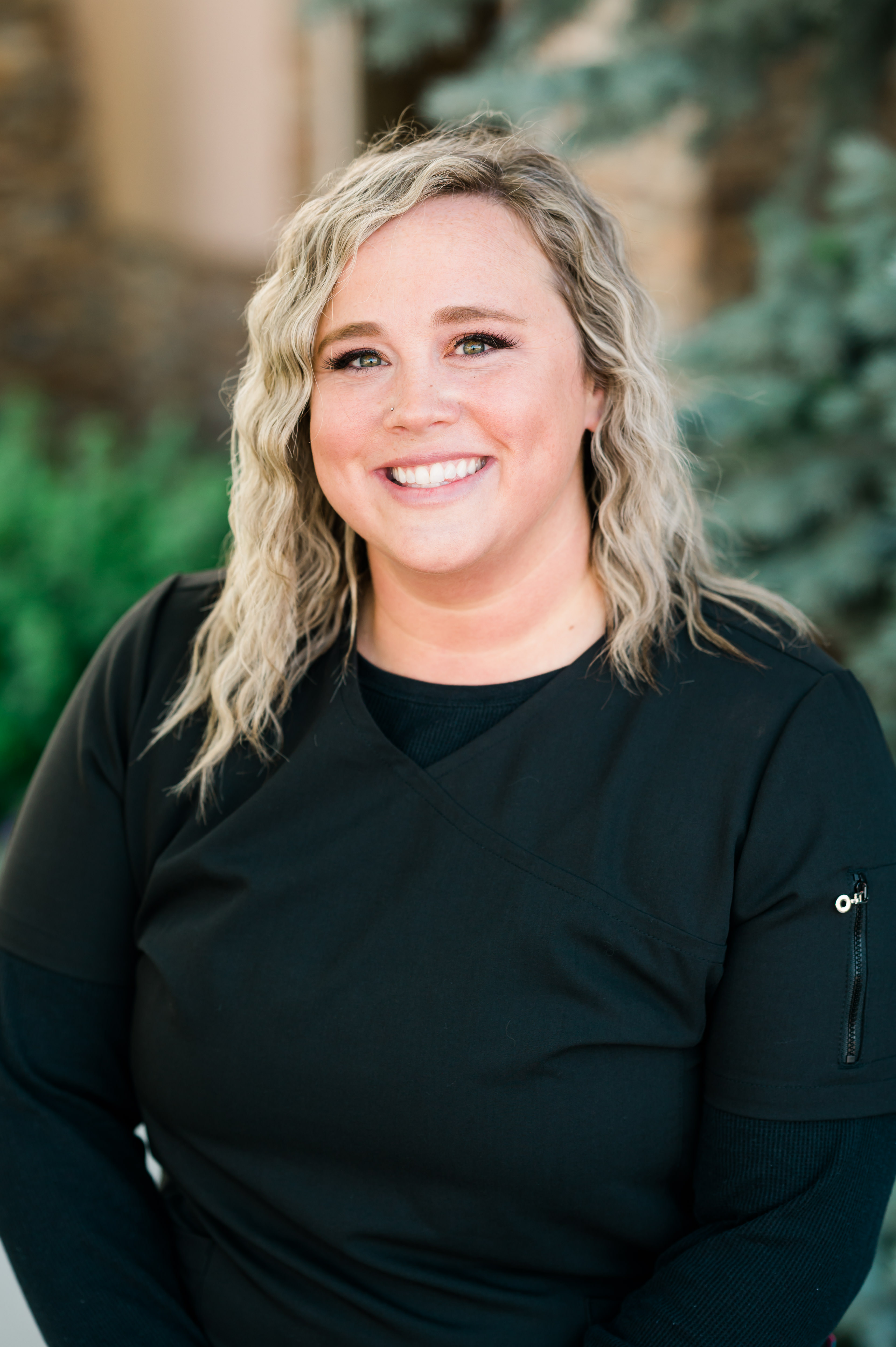 Meghan has been part of the Creekside Dental family since 2011. She began her dental field journey as a member of the front desk and transitioned to the back office, where she eventually became the lead assistant for Dr. Forrest. While she was working on the clinical side, she was able to expand her knowledge in the dental field and learn the ins and outs of almost all dental procedures. Meghan became our office manager in June 2019, where she brings her knowledge of both the insurance/benefits side of dentistry as well as the clinical side. She is always up for a challenge and enjoys the fast pace of dentistry, educating patients and creating the best experience possible. Meghan grew up in Ellenburg and graduated from Ellensburg High School in 2008; she than attended CWU, where she was a member of the fastpitch team. Meghan contributes much of her teamwork and success to her years of team sports. After college she moved away but always knew she would be back to this town that she calls home.
---
Hannah Portolese – Receptionist & Insurace Coordinator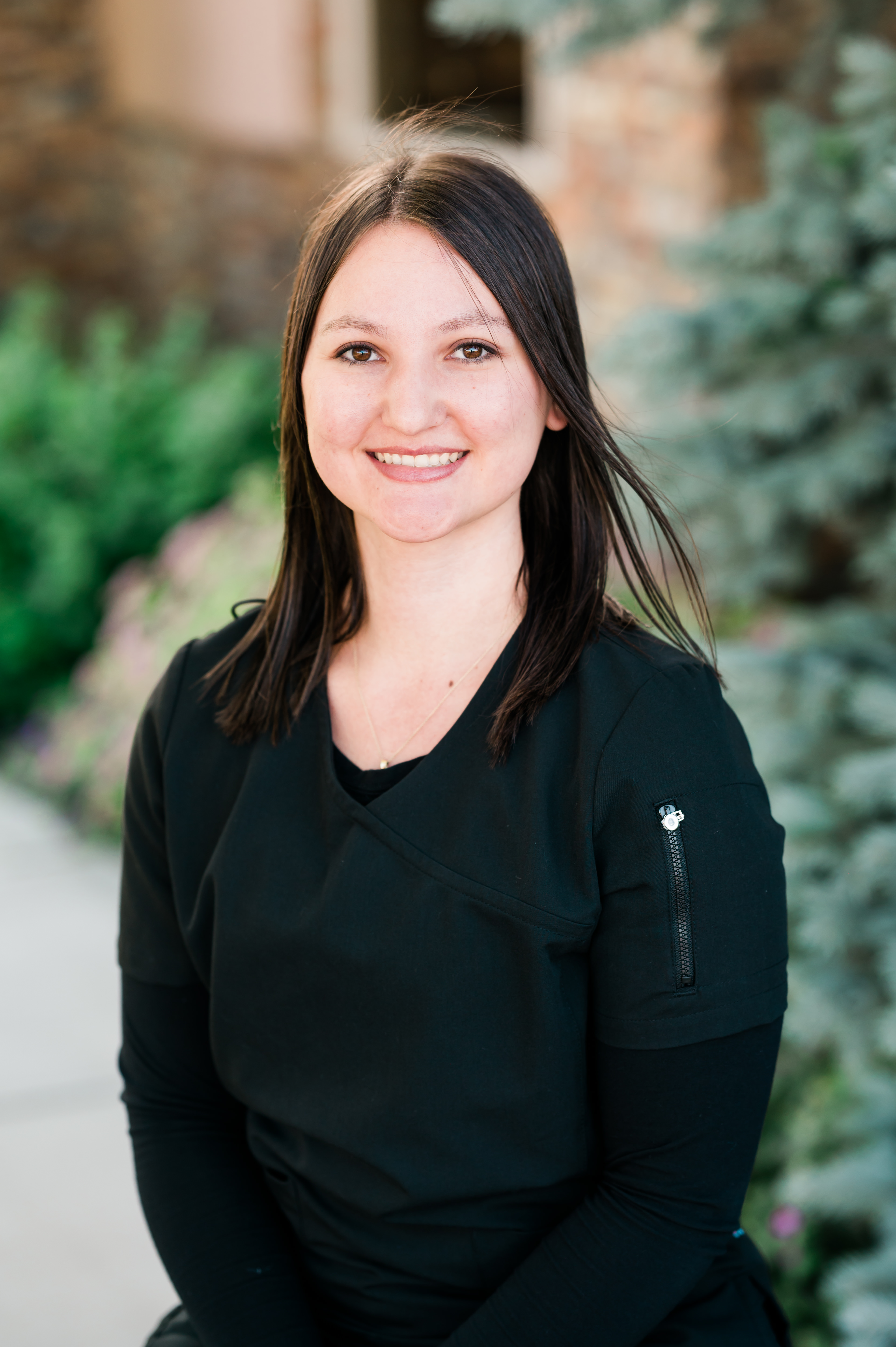 Hannah grew up in Bothell, Washington, before she moved to Ellensburg to attend CWU. She graduated from CWU with a degree in dance and a minor in exercise science. While in school, Hannah worked for the wellness center on campus as a receptionist. After graduation, she received her personal training certification and has been working for Anytime Fitness for the last two and a half years. When Hannah is not working at Creekside Dental Ellensburg, you can find her continuing her personal training career at Anytime Fitness, walking her dog and planning her upcoming wedding in October. Hannah is new to the dental field but is eager to learn and help make your experience at our office the best possible.
---
Ali Kroeger – Dr. Kevin's Scheduling Coordinator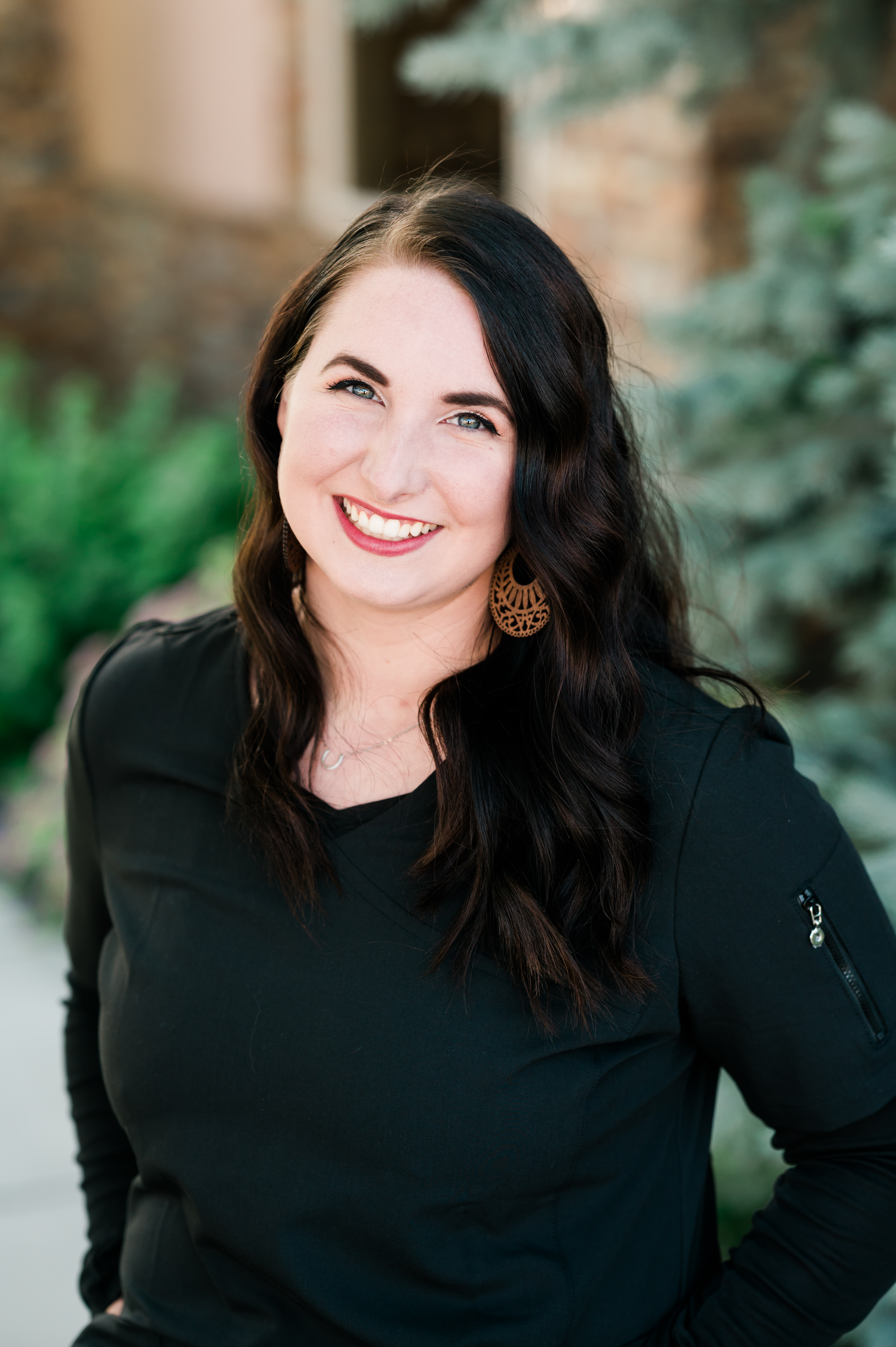 Ali is Dr Kevin's scheduling coordinator. She was born and raised here in Ellensburg and started in the dental field at the end of 2020. Ali is outgoing and loves getting to know every patient on an individual level. Ali enjoys spending time in the outdoors with her family and multiple pets. During the summer, you will most likely find Ali and her husband, Jake, somewhere on a dirt bike.
---
Kathy Heaverlo – Dr. Forrest's Scheduling Coordinator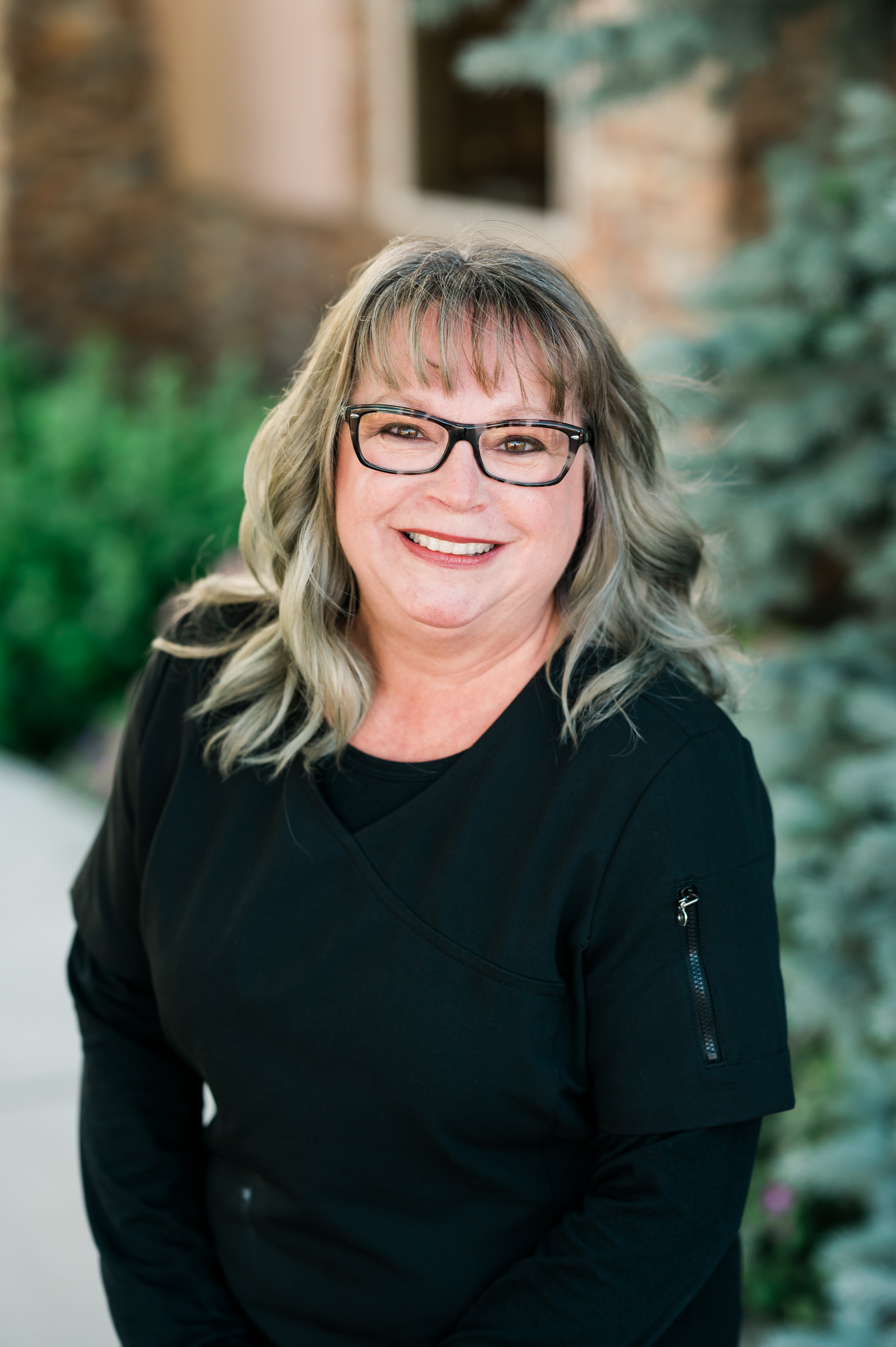 Kathy's grandparents moved to the Kittitas Valley in 1950, where she spent her childhood summers on the family farm. She moved here full time in 1977, and she graduated from Kittitas High School in 1978. She has two kids and four grandchildren, who all reside in Kittitas County as well. With her husband, Scott, she enjoys spending time cooking, camping, traveling and attending her grandchildren's various sporting events. She takes pride in informing patients about oral health and hopes to have a positive impact on every patient she works with.
---
Emily Bradford – Hygiene Coordinator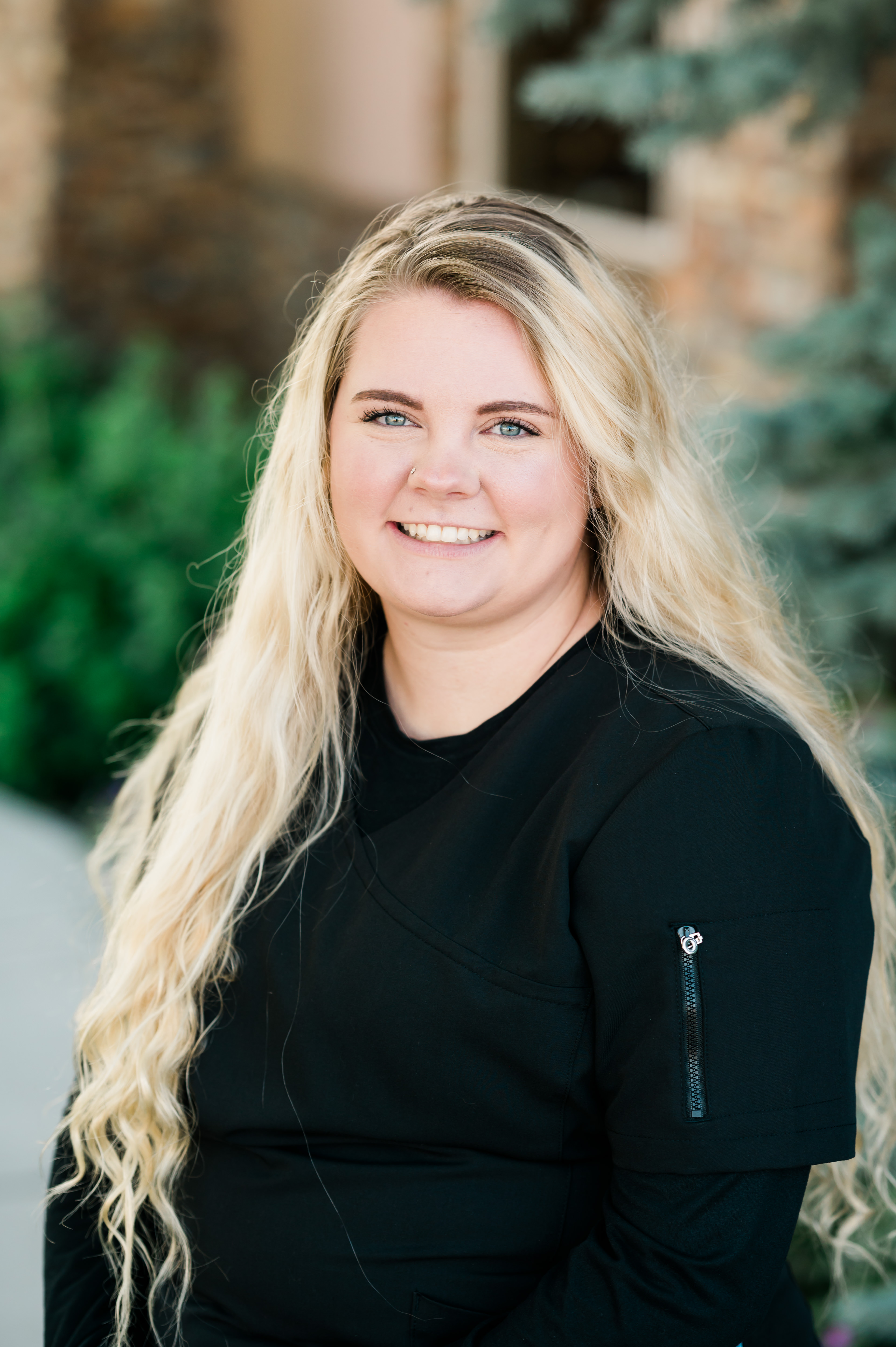 Emily has lived in Ellensburg for four years now and enjoys spending time outdoors. When not at work, you can find Emily camping, fishing, riding ATVs, or on some sort of adventure with her family or friends. Emily has three pets that keep her busy and on her toes at all times. Emily is our hygiene coordinator and will assist in scheduling new patients to our office as well as any cleaning appointments. Her favorite thing about dentistry is seeing before and after pictures and the confidence that comes with a patient's new smile.
---
Jamie Hampton – Photo and bio coming soon!
---
Rachelle Haberman – Kiddie Prophy & Hygiene Assistant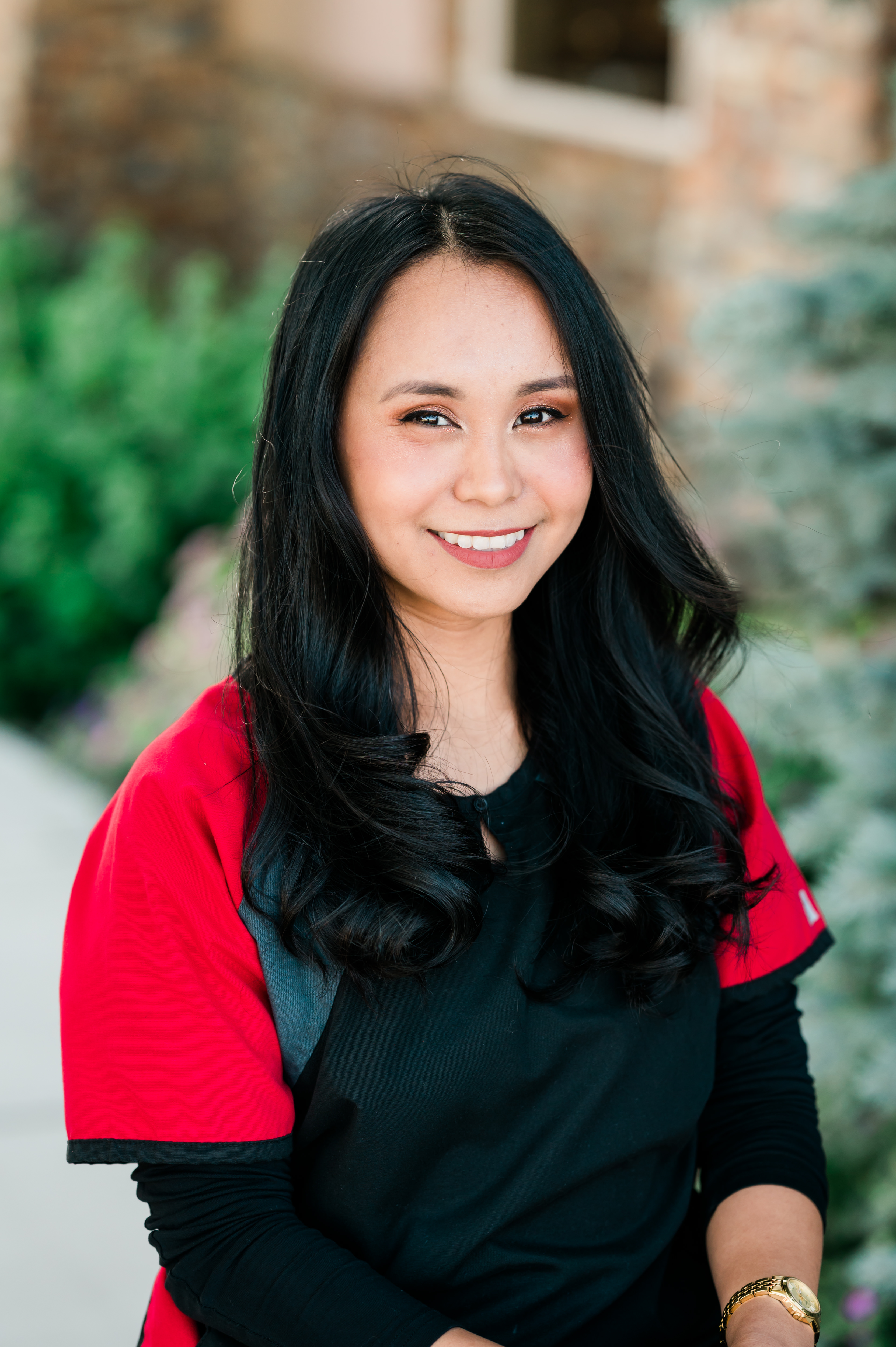 Rachelle was born and raised in the Philippines and came to the U.S. in 2012. Rachelle came to our office with a background in nursing as well as experience in daycare/preschool settings. Every day, Rachelle continues to learn more about dentistry and loves to help patients of all ages expand their dental knowledge. When not at work, Rachelle enjoys traveling to new places, spending time with her husband and son, and baking.
---
Greyson McLeod – Photo and bio coming soon!
Janet Velasquez – Dental Hygienist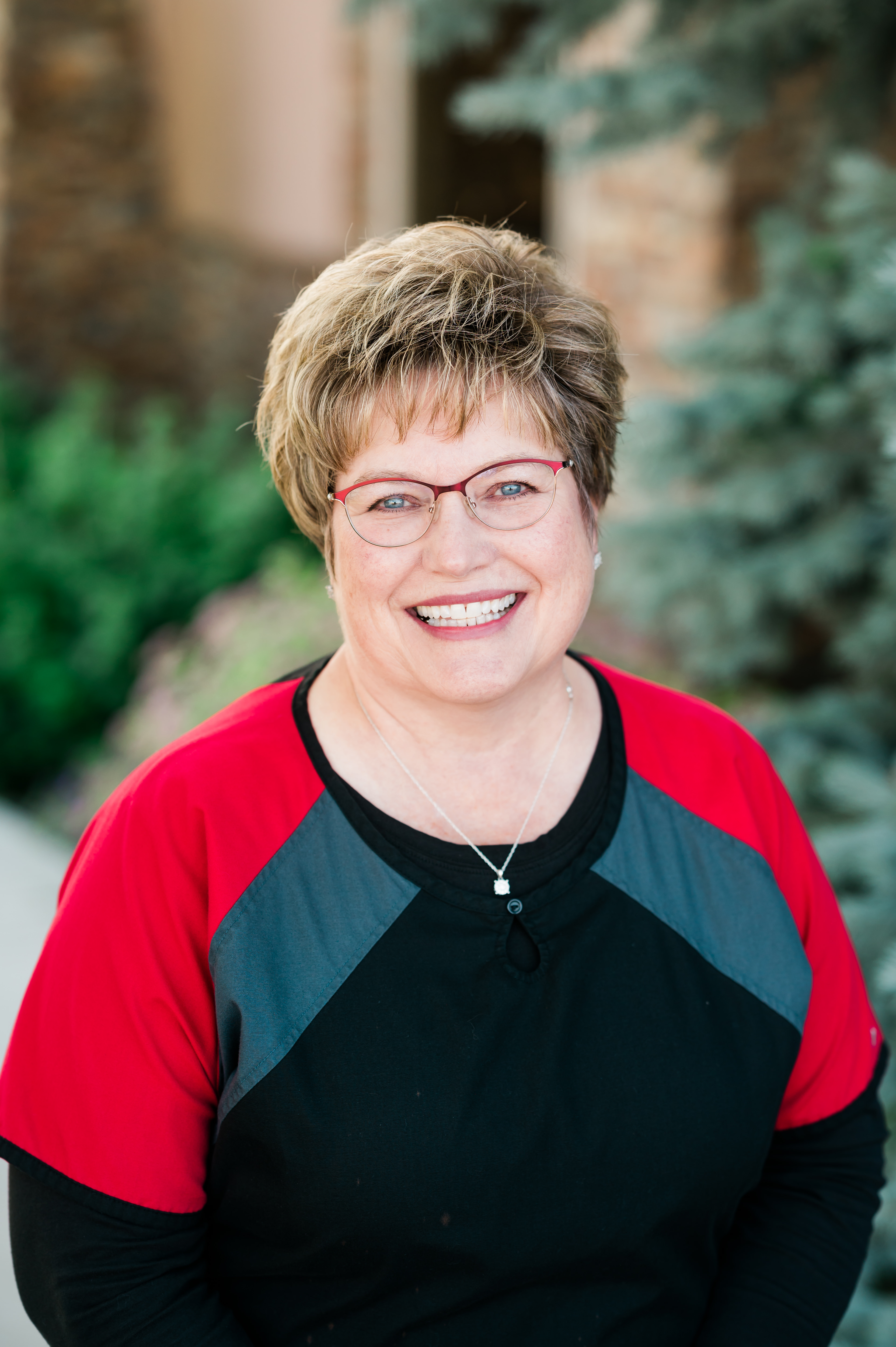 Jan has been part of our Creekside Dental family since 2011. Jan graduated from the YVC dental hygiene program in 1979 and brings many years of experience, maturity and humor to our practice. Jan is married to her high school sweetheart, with whom she has two children and six grandchildren. In her free time, she enjoys being a grandma, reading, knitting, painting and visiting any Disney park! Jan's smile is infectious, and finding a way onto her schedule is darn near impossible as she has quite the following. Jan is the definition of team player, and we are so lucky to have her as part of our practice!
---
Cassie Keaton – Dental Hygienist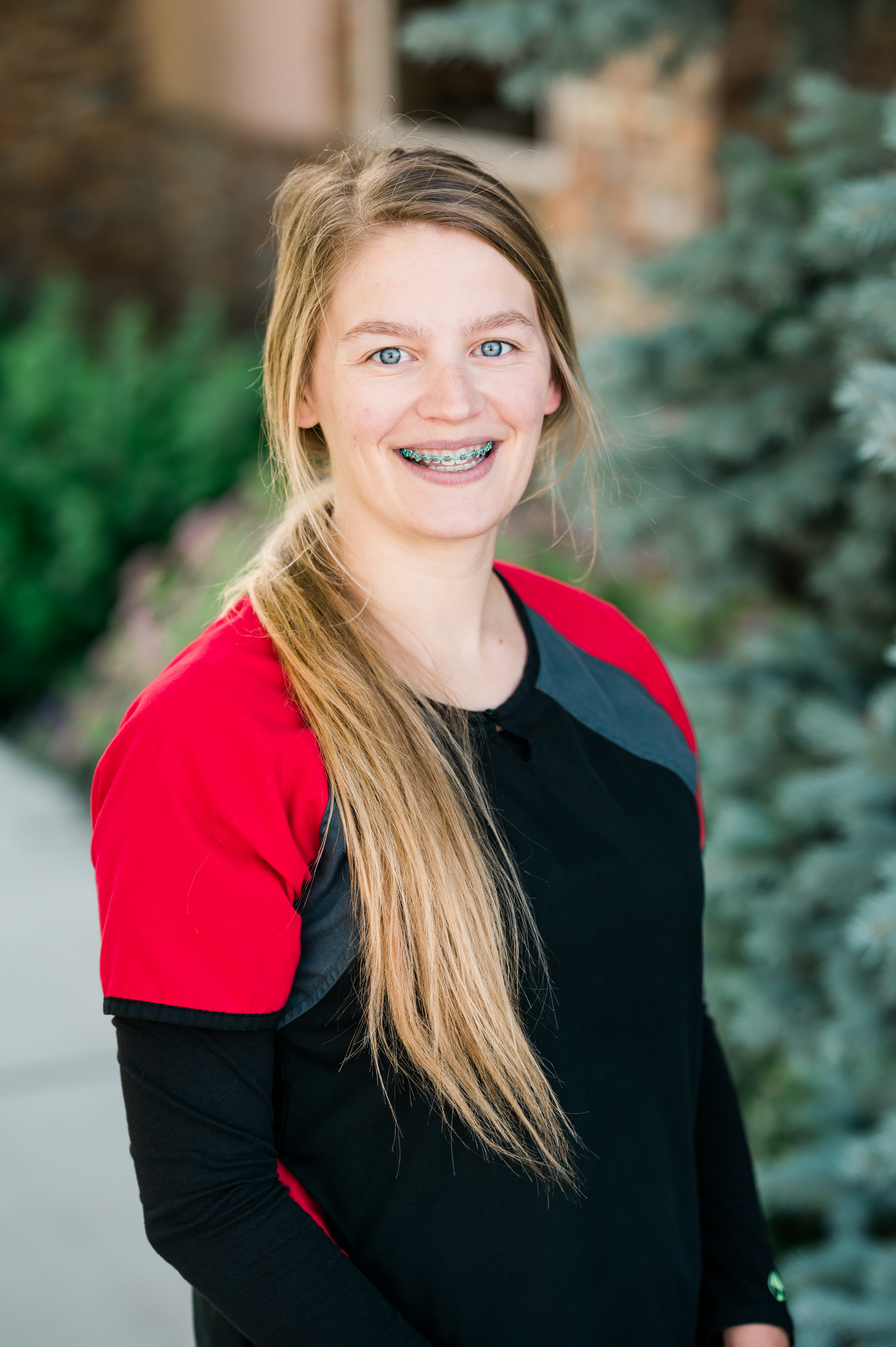 Cassie was born and raised in Ellensburg and joined Creekside Dental in 2016, where she fell in love with the dental field. Cassie then went on to attend YVC, where she received her bachelor's in dental hygiene in 2019. We were happy to bring Cassie back on as a member of our hygiene team after she graduated. Cassie loves working with patients to help them achieve a happy and healthy smile. It is very important to her that each patient feels comfortable and has a positive experience. When Cassie is not working, you can find her outdoors enjoying time with her family.
---
Nikkie Froehlich – Dental Hygienist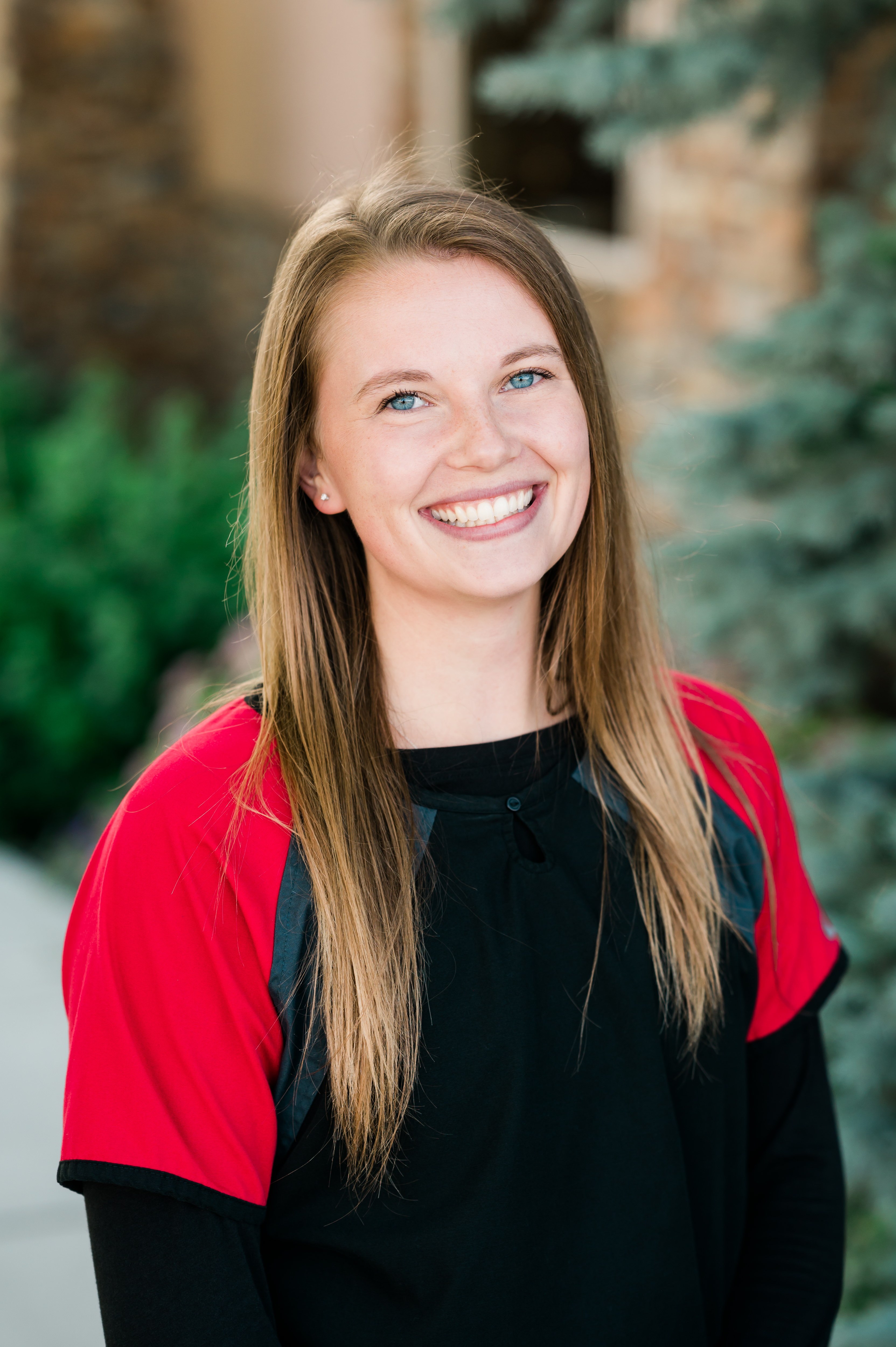 Nikkie joined our practice after graduating from YVC with a bachelor's in dental hygiene in 2019. Prior to YVC, Nikkie played collegiate basketball up north in Skagit County, which was a huge part in making her the amazing team player she is today. Nikkie loves to be outdoors, on the water or traveling to new places. She also loves to help others with their health and wellness journeys, and she enjoys playing golf and spending time with friends and family. Nikkie loves making her patients comfortable along with educating them on proper techniques to keep their oral health in great condition. Her positive attitude and willingness to take on any task make her a key member of our Creekside Dental family.
---
Madison Laurie – Photo and bio coming soon!
---
Stella Eslinger – Registered Dental Assistant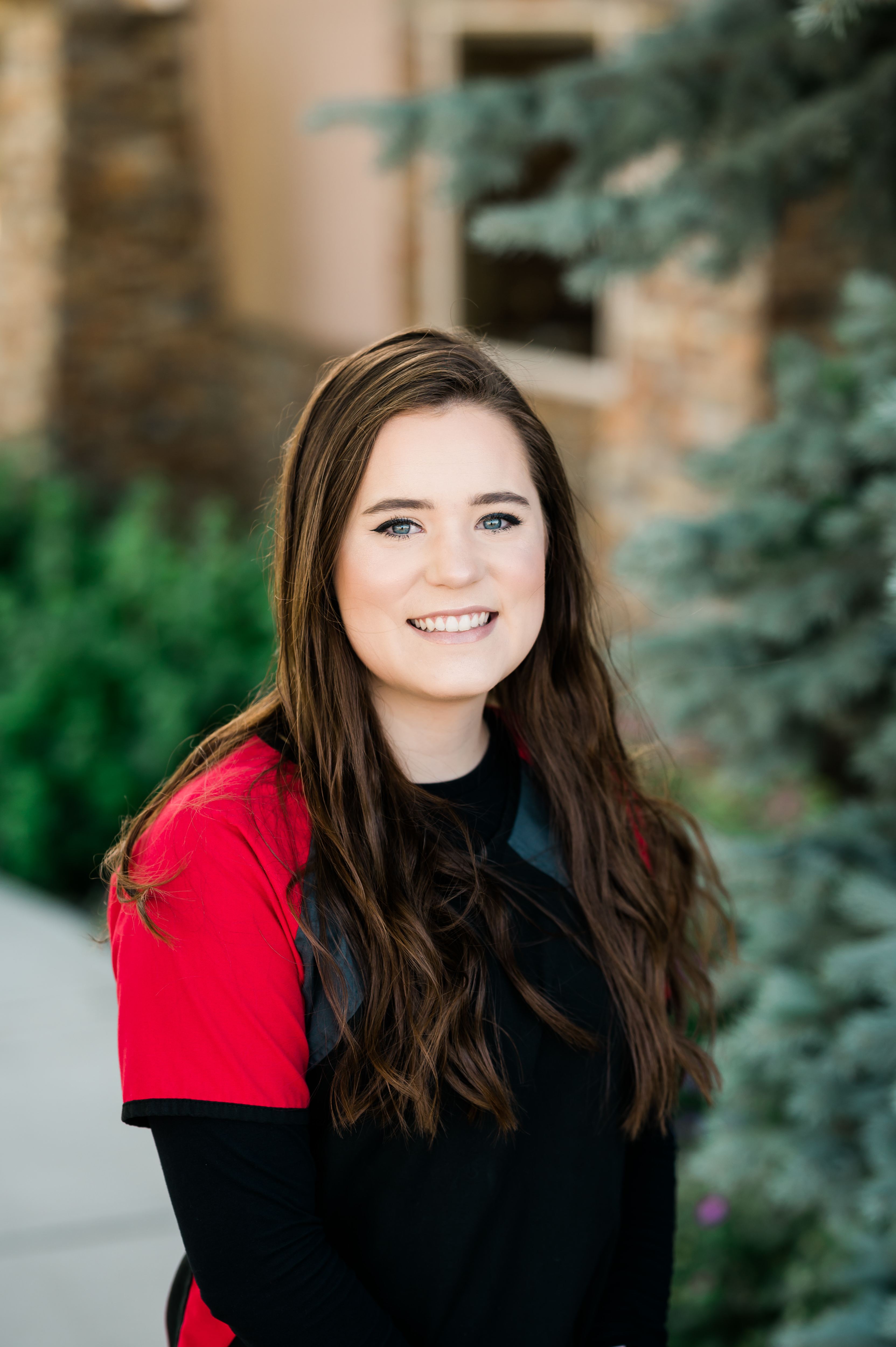 Stella was born and raised in Ellensburg and graduated from Ellensburg High School in 2019. Stella became part of the Creekside Dental family straight out of high school and has done all on-the-job training. Stella enjoys the diversity and challenge that every day in the dental field brings. This December, Stella will be getting married and is looking forward to the next adventure that life will bring her.
---
Jenny Arnold – Registered Dental Assistant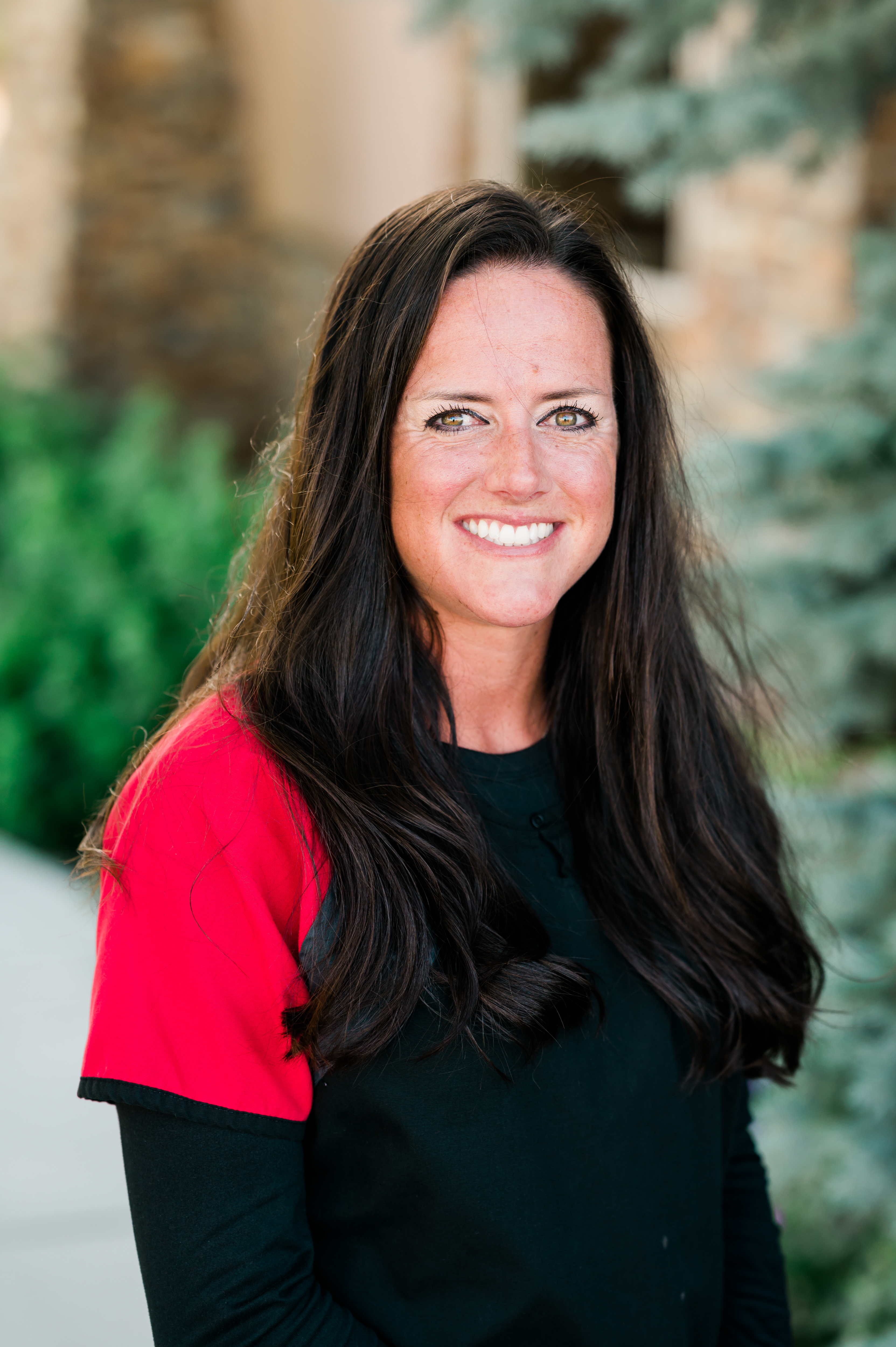 Jenny was born and raised in Ellensburg and has been in the dental field for seven years now. Jenny joined our team in 2020 and looks forward to meeting new people and helping them in achieving their ideal smiles. Jenny has a contagious smile and is always looking for ways to help make our team successful. When Jenny is not at work, you will find her on a hiking trial or riding her bike with her dog not far behind.
---
Misty Christensen – Expanded Function Dental Auxiliary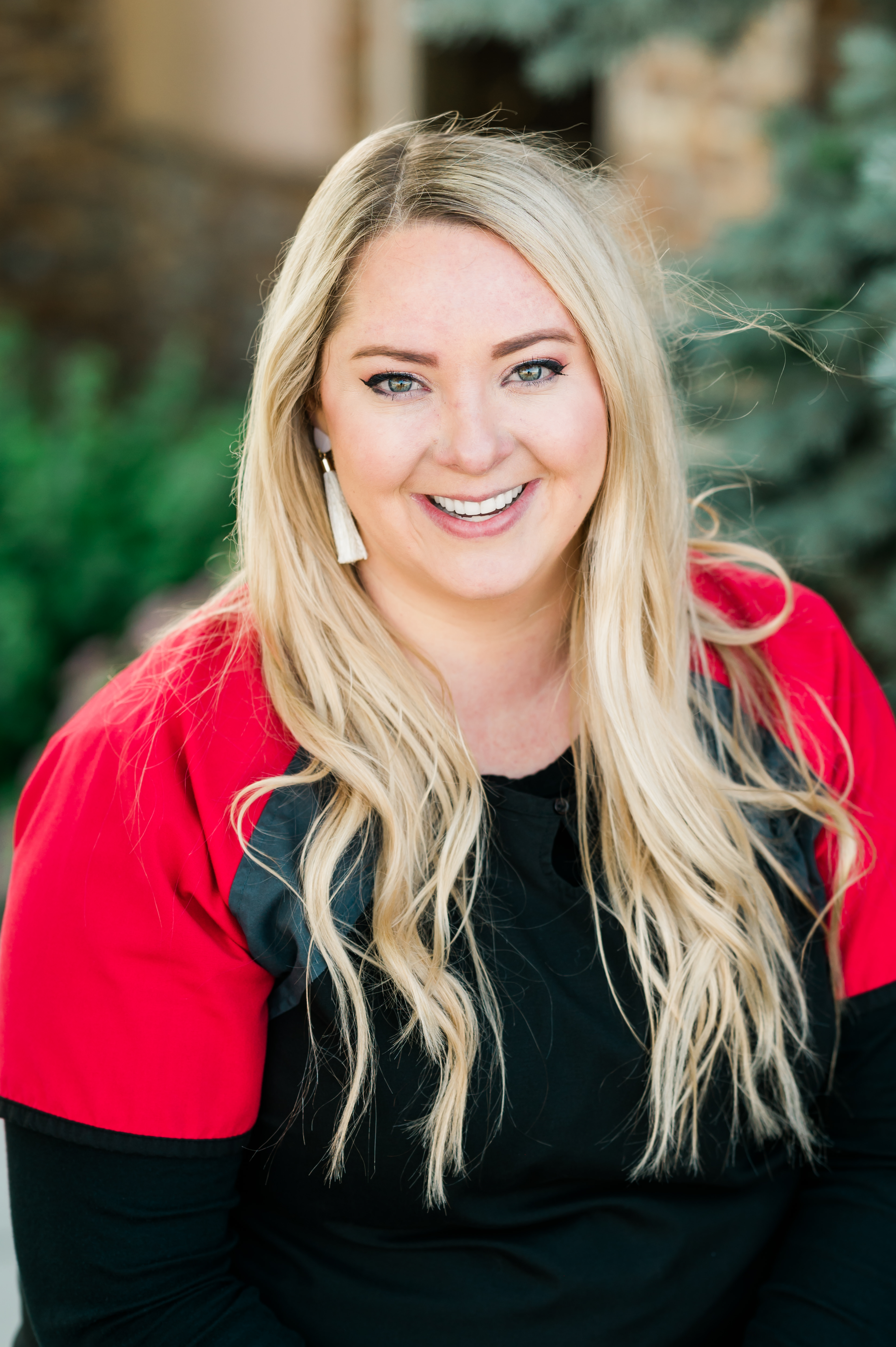 Misty has worked in dental since 2009 and has always enjoyed the opportunity to help patients get their smiles back. When she's not working on teeth, you can find her spending time with her husband and two kiddos, riding her motorcycle or photographing weddings. She loves building relationships with her patients and helping regain the confidence patients have in their smile!
---