Forrest Packard, DDS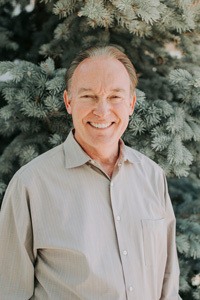 Dr. Forrest Packard has over 30 years of dental experience and continually serves our community with great skill and care. He finds great joy in serving his patients, and he gets great satisfaction from making patients smile again. Dr. Packard graduated from the University of California, Los Angeles in 1985, and received a bachelor's degree in zoology from Brigham Young University. He has received advanced training in orthodontics, TMJ treatment, and dental implant placement. Every year, Dr. Packard takes several continuing education courses to stay current in these fields. He is also a member of the American Dental Association.
Dr. Packard has been happily married for 39 years, and he has 12 children and 17 grandchildren. When not at the office, he loves gardening, fishing, and spending time with his family.
---
Kevin Packard, DDS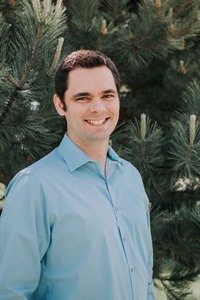 A 2011 graduate of the University of Texas Health Science Center at San Antonio, Dr. Packard has the expertise and training necessary to take care of your needs. He also received a Bachelor of Science in biology from Brigham Young University in 2007. Dr. Packard continues his education on a regular basis and is a member of the American Dental Association. He is strongly committed to excellence in dentistry, compassion in patient care and patient comfort, and practicing evidence-based dentistry.
Dr. Packard married his wife, Ashley, in 2005, and he has three daughters and twin sons, ensuring that there is never a dull moment at home. Away from work, he enjoys mountain biking, camping, wakeboarding, and spending time with his family. For Dr. Kevin Packard, excellent dentistry is about taking care of patients' needs and treating them like family. Dr. Packard and his family love Ellensburg and serving their community.
---
Meghan Kopczynski – Office Manager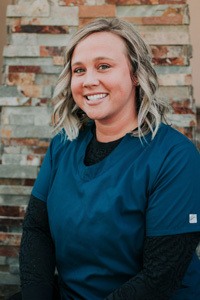 When Dr Forrest Packard began practice in 2011, Meghan was one of the first to join the team. She began as front desk and transitioned to the back office as lead assistant where she was able to expand her knowledge in the dental field. We are now happy to have her back up front as our office manager. Meghan is always up for a challenge and enjoys the fast pace of dentistry, educating patients on procedures as well as insurance benefits. Meghan grew up in Ellensburg and graduated from Ellensburg High School in 2008 and then attended CWU. After college she moved away but always knew she would be back to this town that she calls home. In her free time you will most likely find her outside hiking, fishing or at a sporting event.
---
April Winkelman – Insurance Coordinator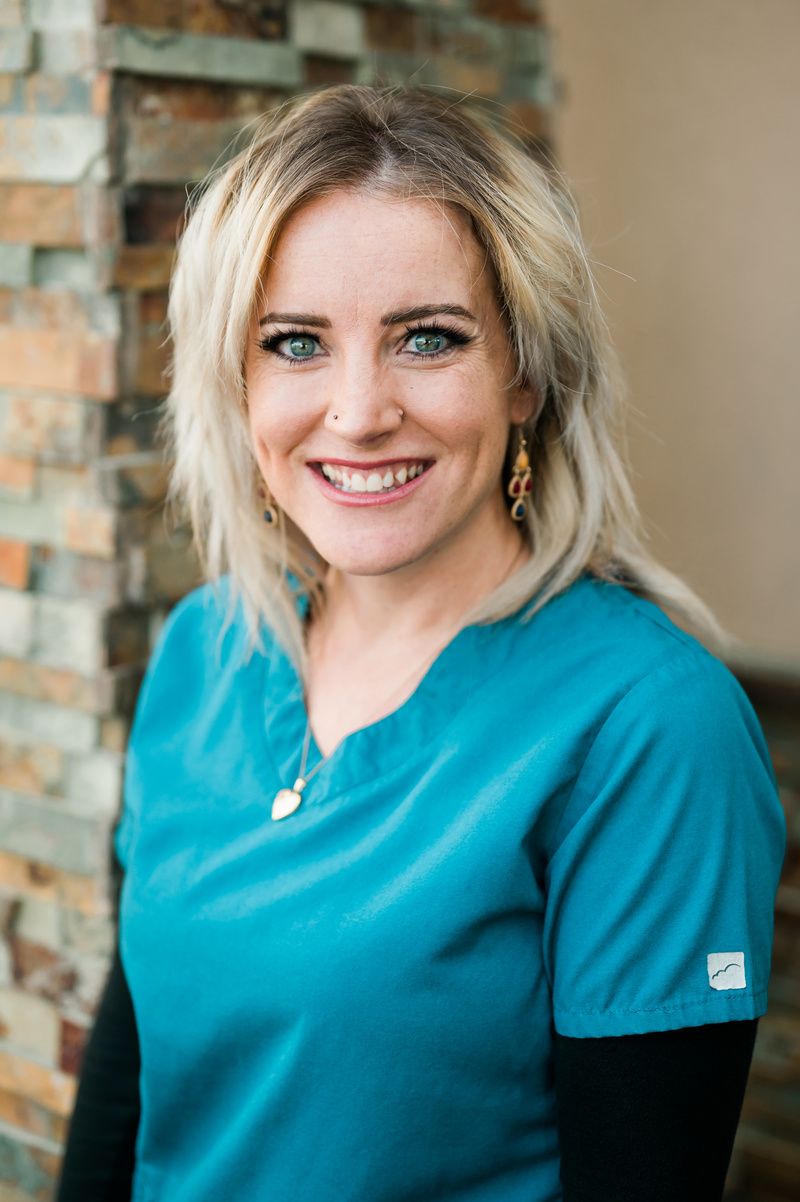 Bio coming soon!
---
Megan Brewer – Dr. Kevin's Scheduling Coordinator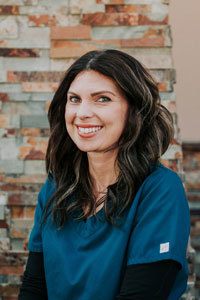 Welcoming our newest member, Megan has been married to her wonderful husband Colin for nine years and together they have 3 beautiful children. To her, family has always been number one and she recognizes the importance of educating children on proper dental health. She enjoys spending time outdoors, hiking, fishing and camping with her family. Megan is also a huge animal lover and volunteers a large amount of time outside of work at the Ellensburg Animal Shelter. Proud wife and mother, volunteers at the animal shelter… What's not to like?!
---
Kathy Heaverlo – Dr. Forrest's Scheduling Coordinator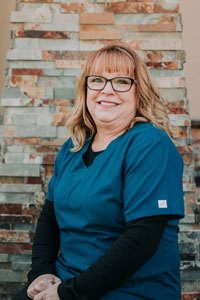 Her grandparents moved to the Kittitas Valley in 1950 where she spent her childhood summers on the family farm. Eventually she moved completely in 1977 where she completed high school in Kittitas. With her husband Scott, she enjoys spending time with her two married children – with 4 grandchildren. Activities include cooking, camping, traveling and attending her various grandchildren's sporting events. She takes pride in informing patients about oral health and hopes to be a positive impact on all our patients.
---
Allie Kopczynski – Hygiene Coordinator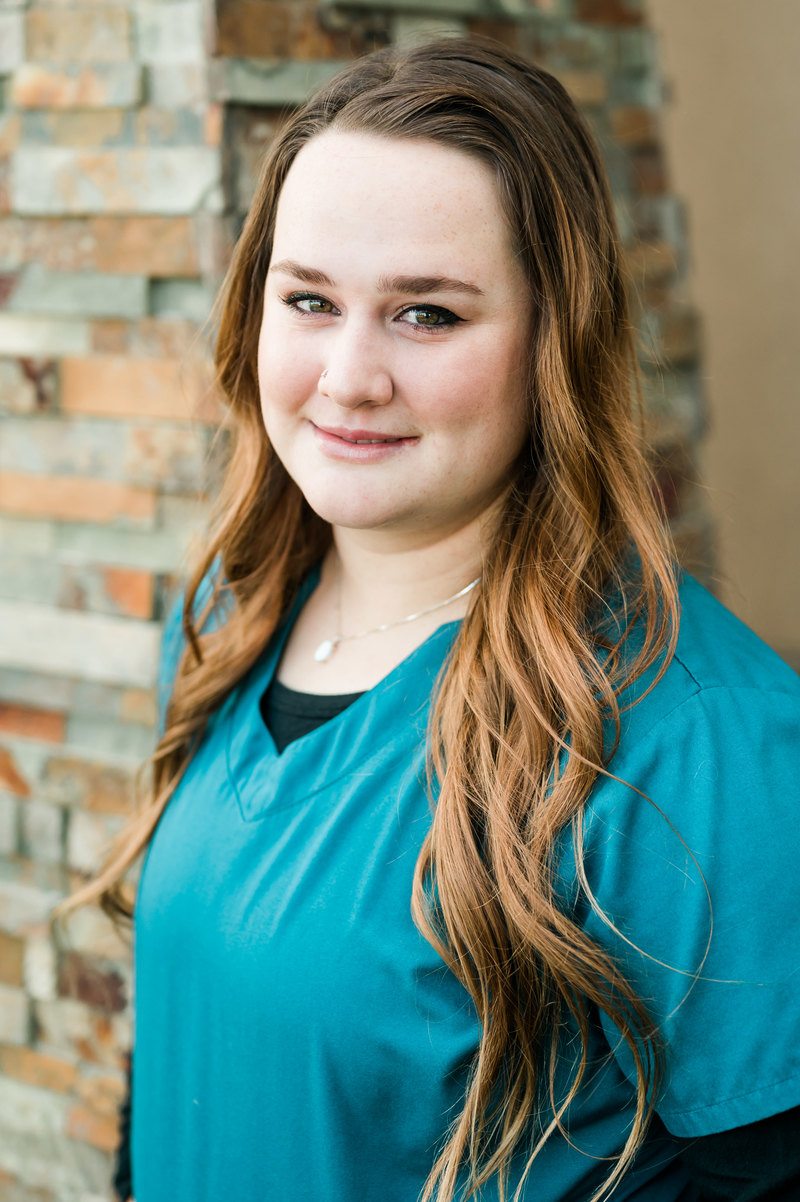 Bio coming soon!
---
Bri Lynch – Kiddie Prophy/Hygiene Assistant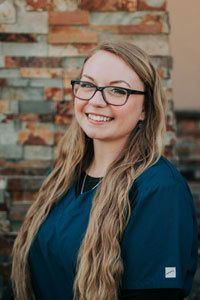 Born and raised in Ellensburg, Bri graduated from Ellensburg High School in 2015. She loves spending time with her Dad going camping, hiking, gardening, cooking, baking and crocheting. She enjoys getting to know each patient and the wonderful stories they have to tell.
---
Janet Velasquez – Dental Hygienist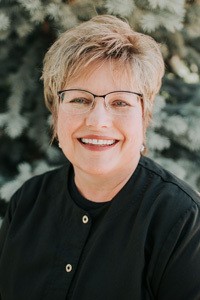 Jan is one of our dental hygienists and has spent her many years bringing maturity, experience, and humor to our practice. She loves working with Dr. Forrest Packard, Dr. Kevin Packard, and our staff. Together with our team, Jan continually works on learning new and exciting ways to deliver and expand our services to our patients and the community. She finds our office a great place to be! Jan's message to her patients is, "I love to work with each of you to make you comfortable!" She works hard to help patients reach the level of health they want to be at and put a smile on their faces.  Jan attended the YVC Dental Hygiene program and graduated in 1979. She continues her education yearly and has attended classes on dental lasers and dental implants. Jan has been married to her high school sweetheart, and have 2 children and 6 grandchildren. In her free time, she enjoys being a grandma, reading, and knitting.
---
Teresa Keith – Dental Hygienist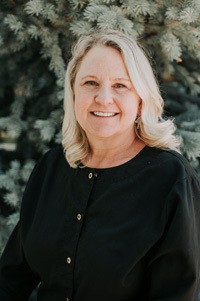 Teresa has been in the dental field for over 34 years, beginning as an assistant for 10 years and becoming a dental hygienist after that.  She loves working with people and caring for them.  Nothing is more rewarding to her than having a fearful patient smile and thank her at the end of her time with them.  For her, it isn't just about teeth; it is about building relationships with people in our community and providing exceptional quality care.  Teresa has a large family, including many adopted children, who fill her life with love.  They enjoy spending time together as a family, including taking the kids camping and mushroom and huckleberry picking.
---
Cassie Keaton – Dental Hygienist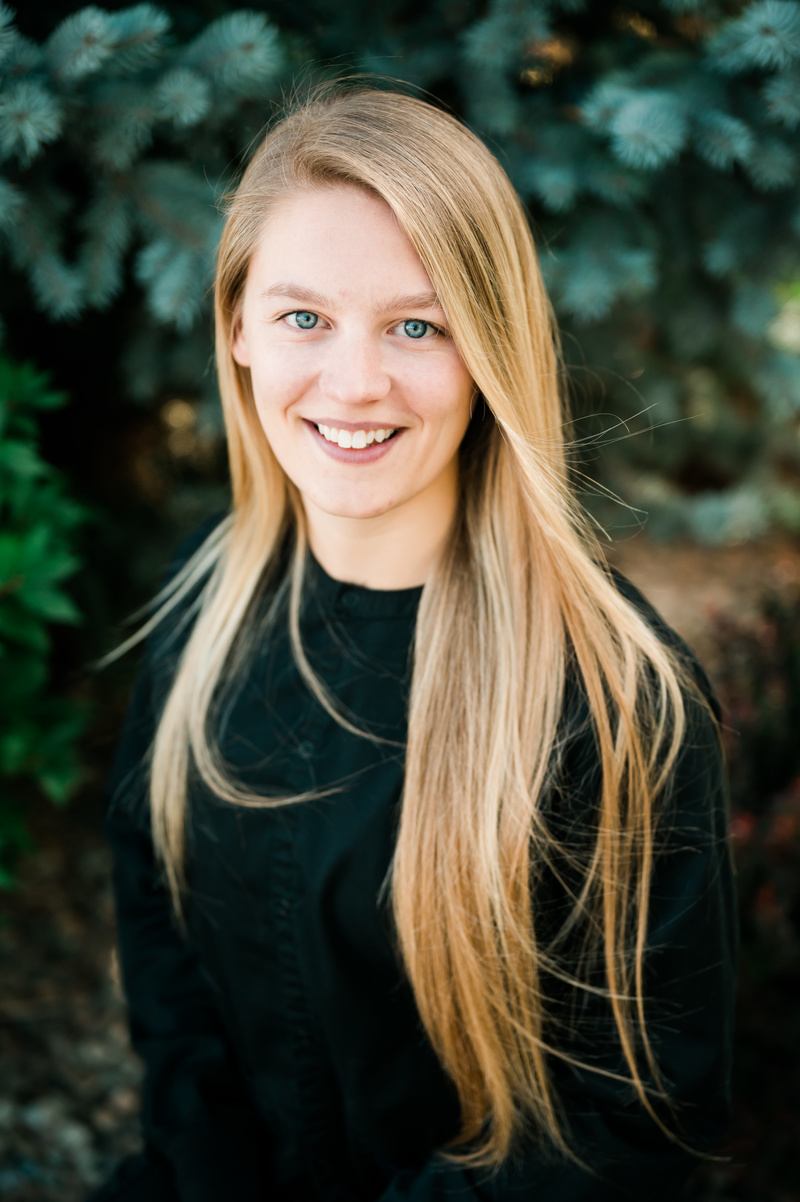 Bio coming soon!
---
Nikkie Froehlich – Dental Hygienist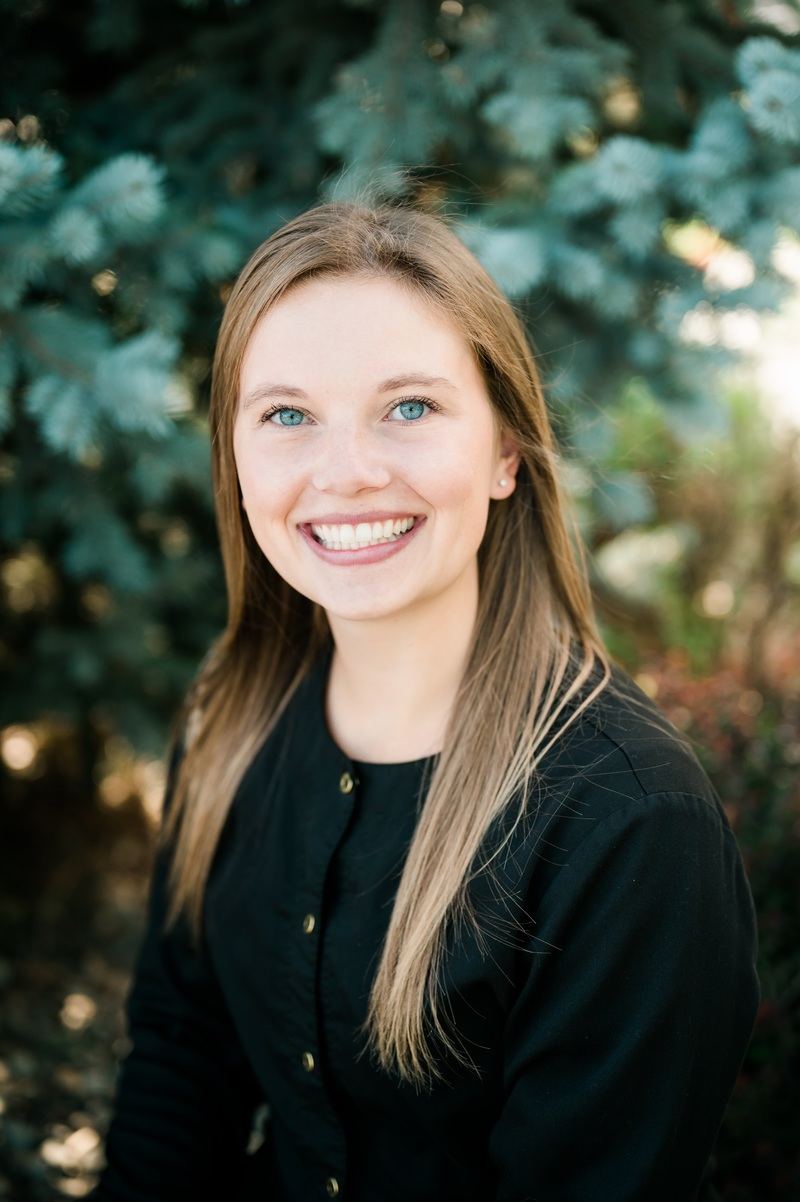 Bio coming soon!
---
Elle Samuelson- Registered Dental Assistant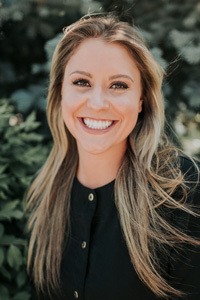 Elle has been in the dental field for 8 years, having started dental assisting right after high school. She loves watching the transformation that occurs in people's lives and mouths as they undergo orthodontic treatment and cosmetic dentistry. Most of all, she loves working with patients, meeting new people, and making them happy. She truly loves the dental field and is very proud to be part of our team and provide patients with their new smiles. Her goal is to make every visit a positive experience. Outside of work she enjoys spending time with her family and her Newfoundland "Mila", camping, fishing, hiking, surfing, and traveling.
---
Misty Christensen – Expanded Function Dental Auxiliary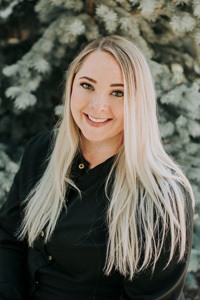 Misty has worked in dental since 2009 and has always enjoyed the opportunity to help patients get their smiles back. When she's not working on teeth, you can find her spending time with her husband and two kiddos, riding her motorcycle or photographing weddings. She loves building relationships with her patients and helping regain the confidence patients have in their smile!
---
McKinley Duvall – Registered Dental Assistant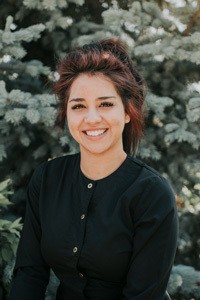 McKinley started assisting in August 2018 after graduating from Ellensburg High School. At first she wasn't sure the dental field was for her but quickly realized how much she loved it. McKinley is a hard worker and stays busy outside of work fishing, camping and going for drives in her Volkswagon Beetle with eyelashes! She is excited to be a part of our team and continue learning more about the dental field.
---
Stella Eslinger – Registered Dental Assistant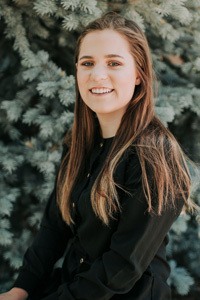 With her anticipated graduation from Ellensburg High School June 2019, Stella has been learning and working with patients after school. Her future goal is to be able to attend hygiene school with the expectation of being a dental hygienist. Outside of work and school, she enjoys participating on the EHS swim, basketball and softball sports teams – and IF there's time after that, reading, baking and riding bikes.
---