We are pleased to offer specials for your dental care! To access our great deals, print off the appropriate coupons and bring to your appointment at Creekside Dental Ellensburg. Our dentists are constantly aiming to give the quality care at the most affordable price. Contact us today for more information about our dental specials, and to schedule your visit with our dentists.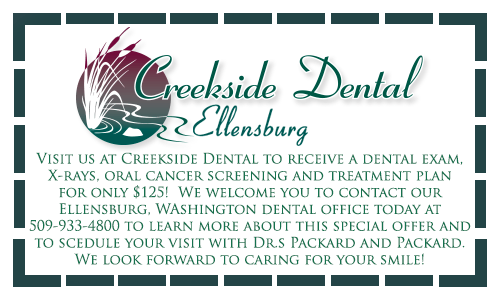 New Patient Special
We are offering $125 exams for either new patients or for those with no insurance! We want you to receive the dental care you need without worrying about the price. Please call us for more details!
Monthly Whitening Specials
Our office constantly runs different specials every month. These are posted
along with various other activities on our Facebook Page. Make
sure to follow us on social media to know when our promos are!